Bike Stencil
Client:
City of Nanaimo
Scope:
Design and project manage the installation of a bike stencil on the E&N pathway.
Tools and Skills:
Adobe Photoshop
Adobe Illustrator
Waterjet cutting – – converting files to Audo-CAD to be cut using a waterjet machine
Thermoplastic sheets
---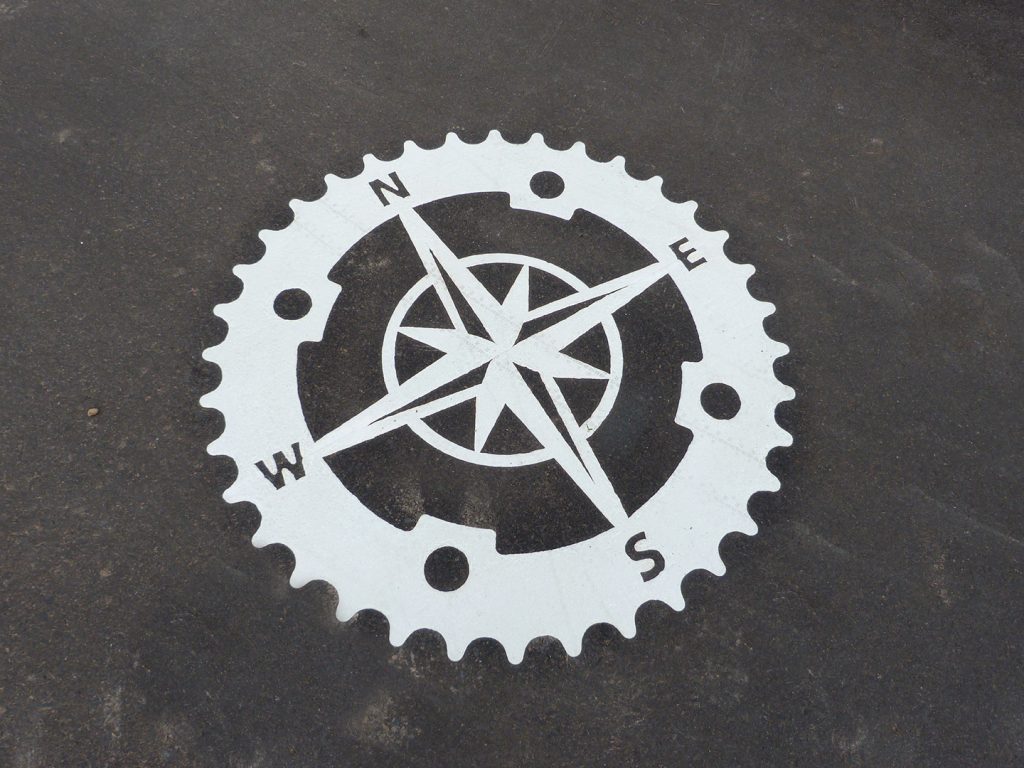 The design is made out of thermoplastic sheets heated up and bonded with the concrete.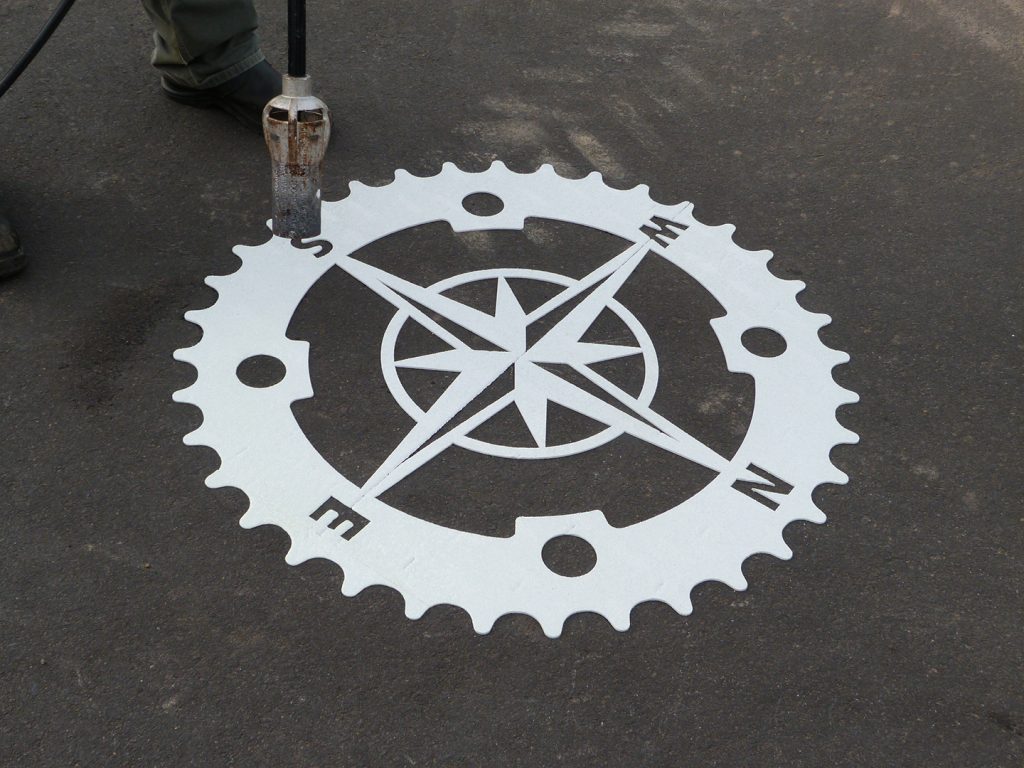 To cut the sheets, we needed to support the material with a sheet of plywood. This is the result of the waterjet cutting both the plastic sheets and the wood.