Salmon on the Bridge – 2016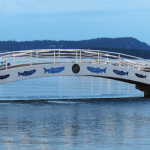 Salmon on the Bridge celebrates the importance of salmon in our world. This artwork is located on the bridge at Swy-A-Lana Lagoon in the heart of Maffeo Sutton Park in Nanaimo, BC. The salmon are swimming towards a herring ball in the centre of the bridge. Swimming through the salmon are feeder fish (herring, sardines, etc.) who play a fundamental role in our ecosystem.
---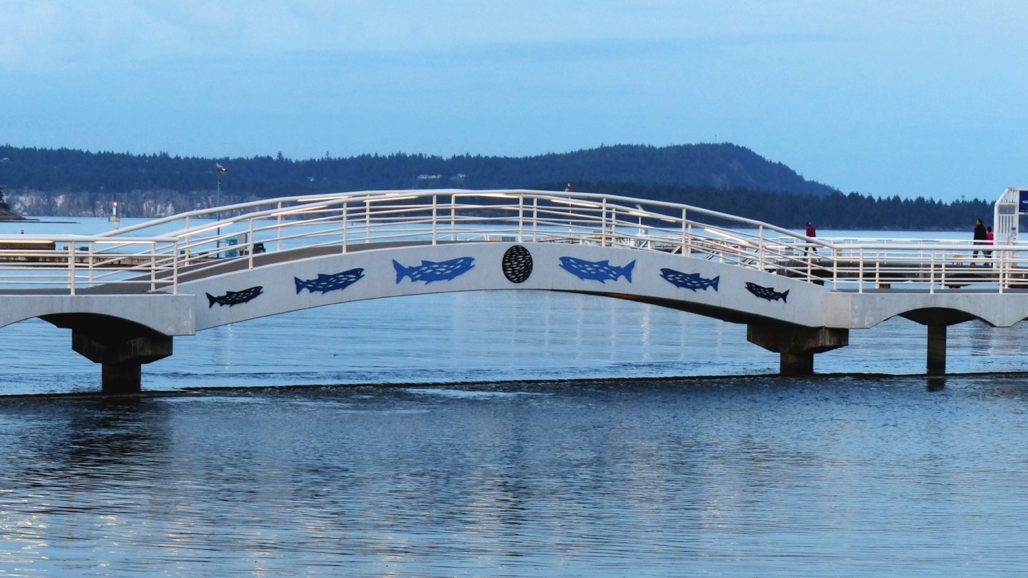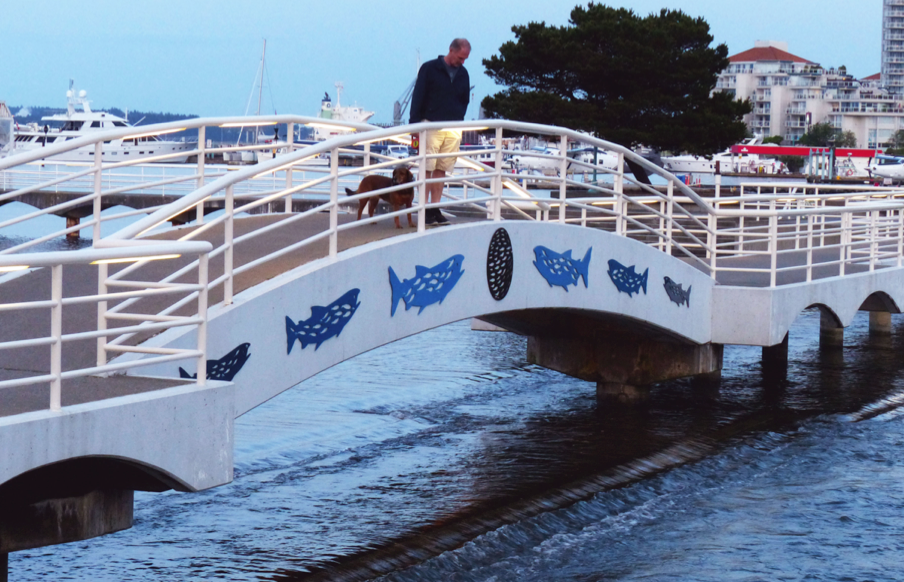 Visit the bridge when it is raining, and you will see small fish appear on the wet sidewalk. This highlights the importance of rain to the fish's lifecycle.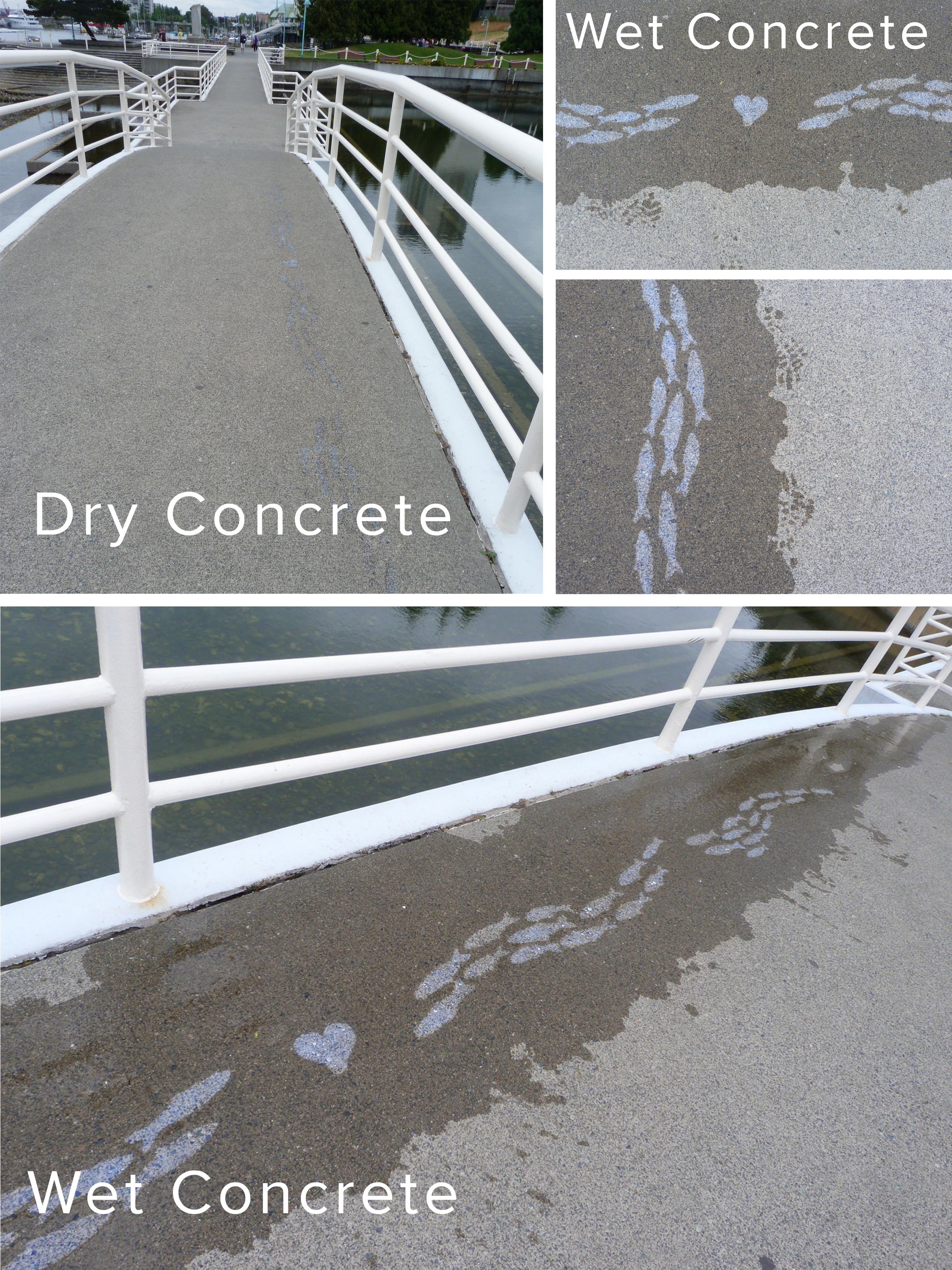 To see a little video made by Shaw TV follow this link: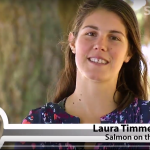 https://www.youtube.com/watch?v=WtSOTTormFo&feature=youtu.be
Process